Date/Time
Date(s) - 06/05/2017
2:00 pm - 5:00 pm
Location
Bon Bon Park Hotel and Spa - Boyana
Category(ies)
4 team 11-a-side International Expat tournament including Sofia Nomads, Devo 58 Amsterdam (Pedro's team), Yugo 57 Belgrade + one more guest team.
Venue will be Bon Bon Park Hotel and Spa in Boyana (drive towards Boyana on Blvd. Bulgaria and take a right after you pass under the ring road).
League format two pitches, each team plays 3 games x 40 minutes.
Nomads may have an A and B team, depending on registration.
Barbecue and beer at the pitch are included.
Yugo 57 Belgrade: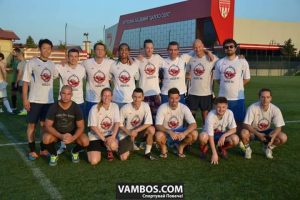 Devo 58 Amsterdam: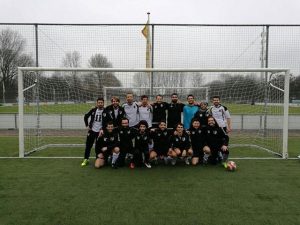 Players:
Total spaces : 30 Registered : 28 Attending :
Nick
iveselsi
Svetlomir
Andon (Andy)
oliver
Seb K
Luke Cousins
sergio
Svetoslav Simeonov
Калоян Трайков (KINDER)
Rumen Daskalov
Daniel Klukowski
Milcho
Melih
Martin
Martin K
Ben Palmer
Kristiyan Bonev
Sakis
Andy
Lennart Just Hansen
Alexander Tsvetkov
Davie Devine
Yordan Yordanov
Paul Wright
Carlos
Marten Demirev
Drago
Join this game :
Bookings are closed for this event.