Date/Time
Date(s) - 23/09/2016 - 25/09/2016
All Day
Location
Belgrade
Category(ies)
Guys,
We have been cordially invited to play in an 11 a side tournament in Belgrade by YUGO 55, (the team we played in Skopje in May and much more recently in Sofia.)
The games will take place on Saturday 24th September, but we are looking to stay overnight on 23rd and 24th September….some of us may even stay on 22nd too.
They are organising a great pitch and are inviting a couple of other local teams to participate.
There will also be the odd opportunity to drink a beer and do a little partying and sightseeing.
We've been to Belgrade many times and it's always a lot of fun, so please register as soon as possible so we can get an idea on numbers.
We also need to know who will be taking cars, but we will obviously pay shares on petrol to those who can drive.
We are looking to get some good rates in hotels, but don't anticipate it costing more than €30 per person per night.
There will also be some club money set aside for beers, if our treasurer Assen Milushev is in agreement.
Oliver Wells is making the trip over from England to play and we also are inviting other brilliant Nomads footballers who no longer live in Sofia, such as Pedro Dans, who has a short flight from Amsterdam if he decides to grace us with his presence.
Should be an amazing weekend, especially if Grigor doesn't make one of his famous speeches, whilst everyone else is trying to watch girls dancing on the tables in the traditional Serbian restaurant!
NOTE that it is for the nights of Friday the 23rd and Saturday the 24th (22nd and 23rd are public holidays).
A couple of pictures to set the mood: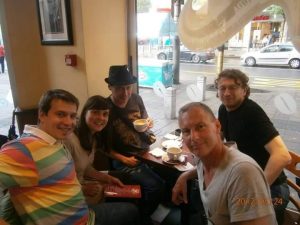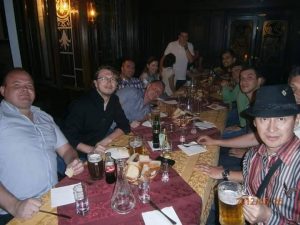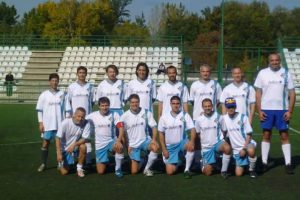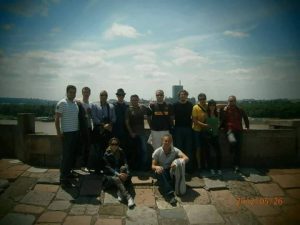 Players:
Total spaces : 20 Registered : 17 Attending :
Assen Milushev
Chris Harper
Nick
Davie Devine
Svetlomir
Mladen
iveselsi
Daniel Klukowski
Aleks Slavchev
Leo Bianchi
Luis Agudo
Julian Paul
Juanma
Enrique1
Svetoslav
Francesco Marino
Lennart Just Hansen
Join this game :
Bookings are closed for this event.