Date/Time
Date(s) - 21/06/2019 - 23/06/2019
All Day
Location
Maritsa Stadium Plovdiv
Category(ies)
We have an upcoming trip to Plovdiv for three team 11 a side tournament against Yugo 55 and a local team.
Games will take place on Saturday 22nd June at Maritsa stadium.
Pitch is booked from 2pm till 6pm and with refs included will be approximately €100 per team.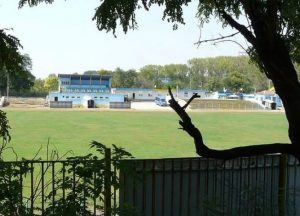 If we have the numbers, Nomads will take two teams, but more likely there will be a squad of roughly 16 from Nomads and one more team.
6 rooms for up to 3 people in each has been reserved at an aparthotel – EUR 40 per room per night.
Please add on comments if you want to stay one or two nights (Friday 21st and or Saturday 22nd) or just travel there and back on the day.
Game/Match Registration:
Total spaces : 40
Registered Players: 16
Remaining spaces: 24
Squad List :


Valentino
Seb K
Andon (Andy)
niCK
Sergio
Evgeni
Nathan
Andy
Julian Paul
Mihai Muntean-Micu
Калоян Трайков (KINDER)
Mladen
Georgi Iliychovski
Dani J
Dima Green
Davie Devine
Join this game :
Bookings are closed for this event.