Map Unavailable
Date/Time
Date(s) - 29/05/2021
12:00 pm - 5:30 pm
Category(ies)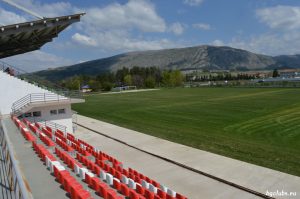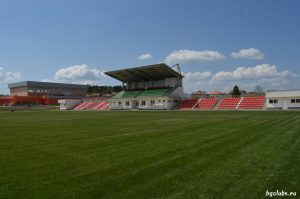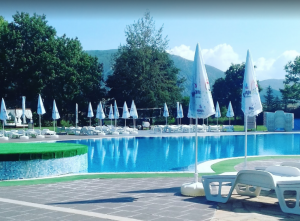 Dear Nomads,
We have been invited to participate in a 3 team, 11-a-side tourney hosted by "Dragoman FK". The veteran's team of Dragoman FK and Sofia Rangers (Donald's Ducks) will be the other 2 teams participating.
The format will be a round robin tournament with each team playing 2 x 1 hr games (30 mins per half), so an overall playing time of 120 mins per team. There will be 1 referee and 2 linesmen as well as a pitch-side doctor.
The mayor of Dragoman has invited everyone in the town to come down to the event and is expecting around 100 people or so to be in attendance.
We're also invited to join for lunch & beers after the tournament at a nice hotel (with a pool) close by to the pitch, so it's probably worth bringing your swimming shorts (or "budgie-smugglers", depending on your preference).
LOCATION:

SCHEDULE (TBC):
13:00 – Dragoman Veterans vs Sofia Nomads
14:15 – Sofia Nomads vs Sofia Rangers
15:30 – Dragoman Veterans vs Sofia Rangers
14:45 – Awards presentation @ poolside restaurant
ADDITIONAL INFO:
Cost: TBC but club will contribute/subsidise.
Squad Size: TBC – Our normal "Member Priority" & "Subs" rules apply
Cancellation Deadline: 23:00 (11pm) on Thursday, 27th May 2021
Pitch: Grass (see pics above).
Pitch Location: About 30 mins drive from Sofia (see map above).
Transport: TBC – If anyone plans to drive & has space to offer in their car, pls mention in comments below.
Game/Match Registration:
Total spaces : 99
Registered Players: 19
Remaining spaces: 80
Squad List :


Adam-G
Dima
Itay
Paul Wright
Martin Panov
John González
Liam Day
Daniel Klukowski
Jack Smiddy
Arash Arjomand
Sergio
Levski chrysinsky
Jovanni
Alexander Georgiev
Vlad Yordanov
John Adam
Plamen Penev
Roscoe
Kevin
Join this game :