Date/Time
Date(s) - 21/09/2018 - 23/09/2018
All Day
Location
Belgrade
Category(ies)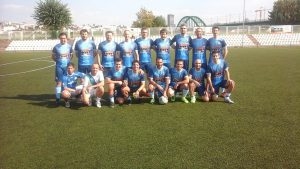 Nomads trip to Belgrade is now confirmed and we stay 2 nights – Friday 21st and Sat 22nd September.
We will aim to arrive back in Sofia at around 20.00 hrs on Sunday 23rd September.
We will play in a 3-team tournament organised by our friends from YUGO 55.
Rough cost will be €70 per person for two nights in a twin room in a 3☆ hotel and around €40-€50 euro return transport, plus €10 per player for pitch and refs, so maximum €130 per person.
Some people will take their own transport, but we will probably hire a minibus for everyone else.
Details re hotel and logistics, pitch and schedule to follow shortly.
The club will also donate some money for beers etc.
Please add your name in good time, so we have an idea of numbers.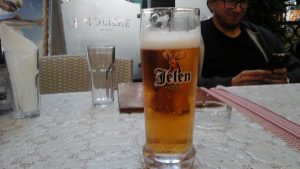 Game/Match Registration:
Total spaces : 25
Registered Players: 10
Remaining spaces: 15
Squad List :


Daniel Klukowski
Paul Wright
niCK
oLiVeR
Andy
Nathan
David Yordanov
Mladen
Matthew carr
Seb K
Join this game :
Bookings are closed for this event.